2014 concerts

2013 concerts

2012 concerts

Help LRFC Spread the Word - Hang a Poster

Folk Music Resources and other Venues
Folk Radio in AR: From Albion And Beyond - on KUAR 89.1 produced and hosted by LRFC's Len Holton and now streaming live worldwide on the Internet Sat 9pm CT (Sun 0300h GMT) - Brand new releases, US and NA radio debuts, vintage vinyl, classic folk rock, revival, and source singers...simply beautiful music from the United Kingdom and beyond... only on KUAR 89.1.
LR Irish Music Sessions (ACMS)
<![if !supportLineBreakNewLine]>
<![endif]>

Little Rock Folk Club is dedicated to preserving the link between the musical traditions of the Old and New Worlds.
Little Rock Folk Club was started in 1989 by several diehard fans of U.K. and Irish music in the Little Rock area and is Little Rock's oldest 'bridge' between the Old and New World musical traditions. During the intervening years we have produced numerous concerts by some of the best and most enduring musicians in that genre. This includes strictly traditional artists and songwriters/composers working in that genre. LRFC is a 501(c)(3) organization. We welcome sponsorship, donations and input from others sharing our interests.
Coming Up Next at LRFC@Hibernia Irish Tavern
9700 N. Rodney Parham, LR AR 72227
Sat Aug 6th 2016 at 7:30pm
<![if !vml]>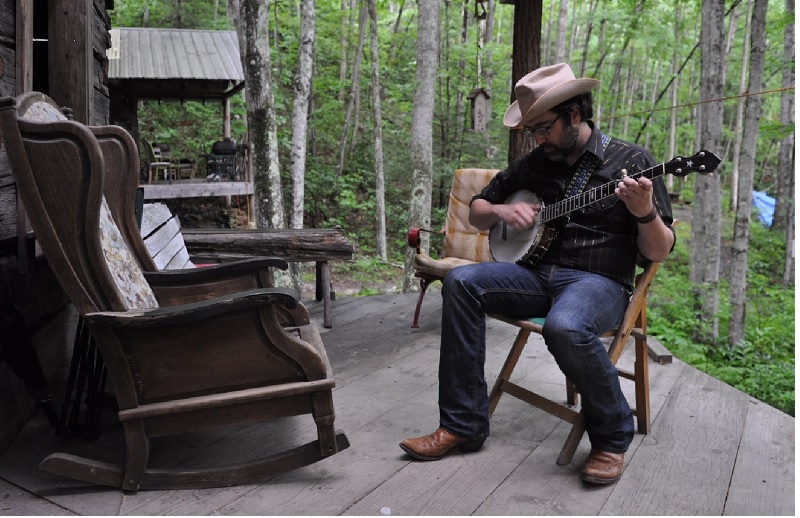 <![endif]>
Brett Ratliff grew up in the historic coal camps of Van Lear, Kentucky. His music echoes the ancient sounds that have passed through time, interwoven with the rugged east Kentucky landscape, steeped in the hallowed hollers and accented by boots stomping the hardwood floors. From a young age he was deeply impacted by the surrounding hills and so many of the people who were able to paint a picture of life's greatest joys and sorrows through song. Brett has taught traditional mountain music at numerous workshops and music camps including; Cowan Creek Mountain Music School in Letcher County, KY; Swannanoa Gathering in Swannanoa, North Carolina; Augusta Heritage's Early Country Music Week in Elkins, WV; Sore Fingers Week in Oxfordshire, England; and The Festival of American Fiddle Tunes in Port Townsend, Washington. He has toured extensively with groups such as Clack Mountain String Band, Dirk Powell Band, and Rich & the Po' Folk, and as a solo artist releasing Cold Icy Mountain on June Appal Recordings in 2008.
"Brett Ratliff is probably the best banjo balladeer in the eastern Kentucky style of old-time music. His mastery of traditional songs is a revelation to all who hear him! Brett Ratliff is one of those musicians who lets you know that this old music isn't dead and it never was. It lives and breathes and continues without missing a step."
— Dom Flemons, The American Songster, co-founder of the Grammy-award winning Carolina Chocolate Drops
Larry "Red Dog" Webster, banjo pickin' lawyer from Pikeville, KY, has this to say about Ratliff:
"Brett Ratliff, being, as Mr. Still would say, of these mountains, cannot pass beyond them or their music, and would not if he could, but instead has set himself to the task of loving that music like he loves its people.
So now Brett has harnessed the power of the old banjo Wizards like Rufus Crisp, Buell Kazee, George Gibson and Earl Thomas. Brett has loved and studied and presents what Donnie Rogers calls the old ghost fiddlers, like Perry Riley, George Hawkins, and little Buddy Thomas, who did more good in 39 years of drinking and fiddle playing than any preacher in Lewis County, Kentucky."
All concerts begin at 7:30pm in the acoustically pleasing, Bose Sound System powered, smoke-free, wheelchair accessible Hibernia Irish Tavern where every seat is the best one!
Admission: Adults: $15 – Students: $8 with ID, accompanied children 12 and under: free

Tickets are now available at the bar ahead of each concert. Call 501-246-4340 for details

Info: 501-663-0634
Come early, get a good table and meet our musician(s)...
Hibernia Irish Tavern
9700 North Rodney Parham
Little Rock
Directions to LRFC from your house!