2014 concerts

2013 concerts

2012 concerts

Help LRFC Spread the Word - Hang a Poster

Folk Music Resources and other Venues
Folk Radio in AR: From Albion And Beyond - on KUAR 89.1 produced and hosted by LRFC's Len Holton and now streaming live worldwide on the Internet Sat 9pm CT (Sun 0300h GMT) - Brand new releases, US and NA radio debuts, vintage vinyl, classic folk rock, revival, and source singers...simply beautiful music from the United Kingdom and beyond... only on KUAR 89.1.
LR Irish Music Sessions (ACMS)
<![if !supportLineBreakNewLine]>
<![endif]>

Little Rock Folk Club is dedicated to preserving the link between the musical traditions of the Old and New Worlds.
Little Rock Folk Club was started in 1989 by several diehard fans of U.K. and Irish music in the Little Rock area and is Little Rock's oldest 'bridge' between the Old and New World musical traditions. During the intervening years we have produced numerous concerts by some of the best and most enduring musicians in that genre. This includes strictly traditional artists and songwriters/composers working in that genre. LRFC is a 501(c)(3) organization. We welcome sponsorship, donations and input from others sharing our interests.
Coming Up Next at LRFC@Hibernia Irish Tavern
9700 N. Rodney Parham, LR AR 72227
Fri May 6th 2016 at 7:30pm
<![if !vml]>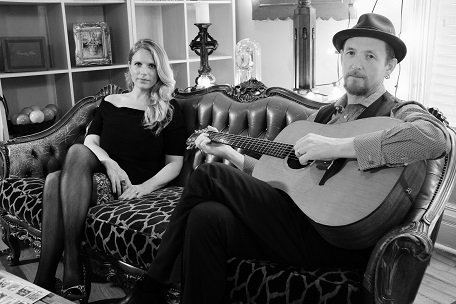 <![endif]>
It's been several years since John Doyle performed for LRFC – as a member of Solas – in the interim he has become world-famous!
Dublin-born John Doyle is universally recognized as a leader of contemporary Celtic and folk guitarists. His early fame came from his work with Solas where he created a style of guitar playing that has since influenced generations of guitarists and received a Grammy nomination in 2010, for his work with fiddler Liz Carroll. Now a staple within the Irish and American folk communities, pairing with such greats as Joan Baez and Mary Chapin Carpenter, you will find Doyle's name listed in the liner notes of who's who in the folk world. His top-shelf playing is matched only by his songwriting and story-telling, all essential aspects of a splendid evening of entertainment. He has 3 solo albums to date that span exceptional writing to retakes on traditional folk pieces from his native land of Ireland.
Ashley Davis is a rising star within the same audiences, adding 6 albums to the Celtic canon over the past decade. As creator of beautiful, lush melodies sung with a gorgeous, romantic style, Davis has also frequently teamed with current (Sarah Watkins) and eternal (Paddy Maloney) stars in her popular output. NBC's Today Show described her songs and sound as "new music springing from ancient roots" and was recently named one of the most influential Irish-Americans under the age of 40 for her work within this field.
The Doyle/Davis team is in its third year. Starting with a 2013 collaboration on the lovely classic "Barbara Allen," they have blended both their writing and performing talents on several projects, including a very popular 2015 Christmas album ("The Christmas Sessions.") Together they form one of the most fetching and enjoyable duos in the American Celtic/folk genre, and never fail to deliver a joyful evening of songs, smiles and satisfaction.
<![if !supportLineBreakNewLine]>
<![endif]>
All concerts begin at 7:30pm and are located in the acoustically pleasing, smoke-free, wheelchair accessible Hibernia Irish Tavern where every seat is the best one!
Admission: Tickets: $15 - Students $8 with ID, accompanied children 12 and under free
Info: 501-663-0634
Come early, get a good table and meet our musician(s)...
Hibernia Irish Tavern
9700 North Rodney Parham
Little Rock
Directions to LRFC from your house!