2014 concerts

2013 concerts

2012 concerts

Help LRFC Spread the Word - Hang a Poster

Folk Music Resources and other Venues
Folk Radio in AR: From Albion And Beyond - on KUAR 89.1 produced and hosted by LRFC's Len Holton and now streaming live worldwide on the Internet Sat 9pm CT (Sun 0300h GMT) - Brand new releases, US and NA radio debuts, vintage vinyl, classic folk rock, revival, and source singers...simply beautiful music from the United Kingdom and beyond... on KUAR 89.1. and now available on demand at Mixcloud
LR Irish Music Sessions (ACMS)
<![if !supportLineBreakNewLine]>
<![endif]>

Little Rock Folk Club is dedicated to preserving the link between the musical traditions of the Old and New Worlds.
Little Rock Folk Club was founded June 12th 1989 by several diehard fans of U.K. and Irish music in the Little Rock area and is Little Rock's oldest 'bridge' between the Old and New World musical traditions. During the intervening years we have produced numerous concerts by some of the best and most enduring musicians in that genre. This includes strictly traditional artists and songwriters/composers working in that genre. LRFC is a 501(c)(3) organization. We welcome sponsorship, donations and input from others sharing our interests.
Coming Up Next at LRFC@Hibernia Irish Tavern
9700 N. Rodney Parham, LR AR 72227
Sat Jan 5th 2019 at 7:30pm
This concert is brought to you by the Board of Historic Cane Hill

<![if !vml]>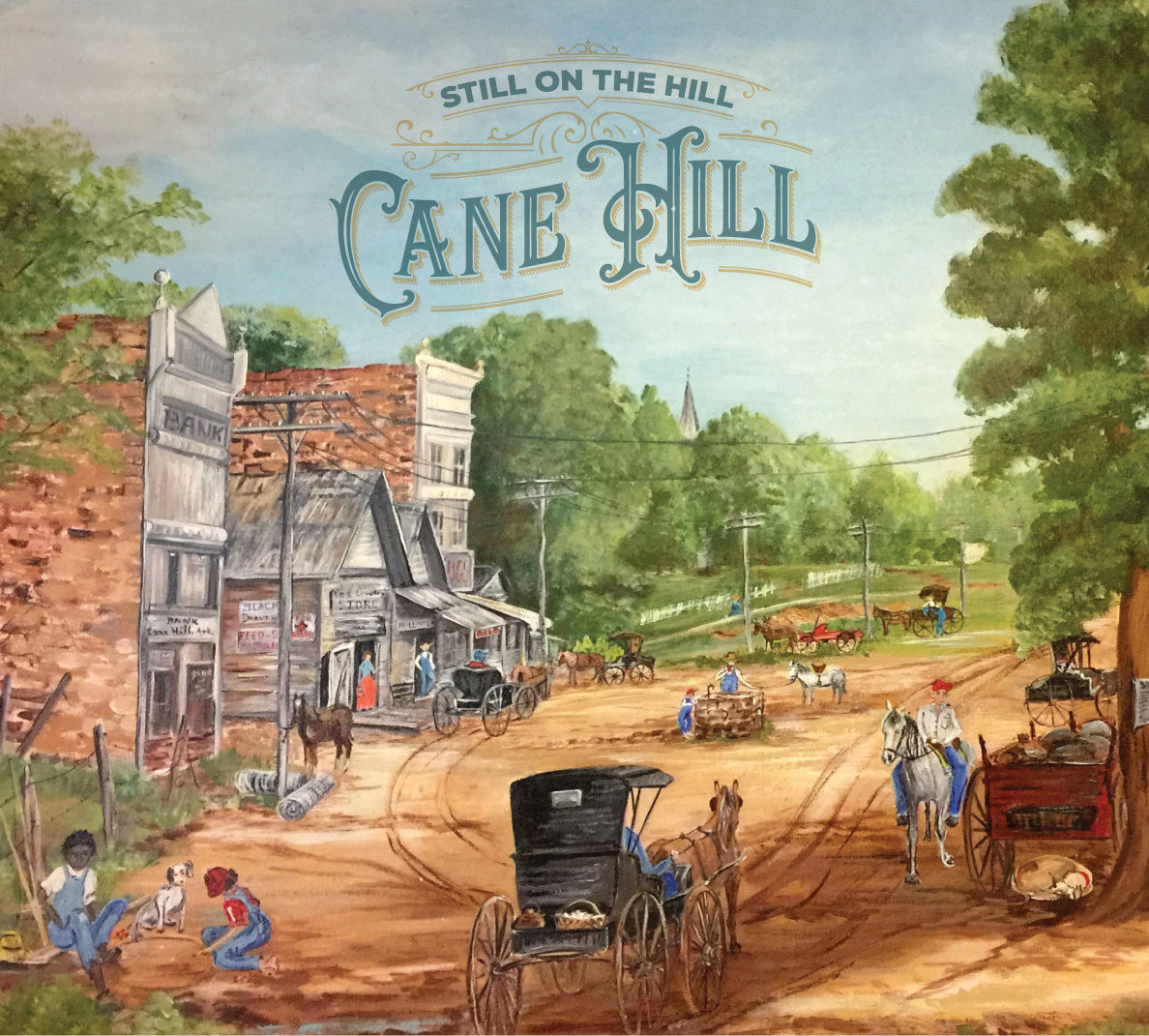 <![endif]>

Opening LRFC's 2019 concert series we are very proud to once again start our year with the superlative, Governor's Folk Life Award recipients, Arkansas duo Still On The Hill for the LR debut of their brand new CD Cane Hill. Just a few miles south of Lincoln on HWY 45, Cane Hill was once a pivotal town in the Northwest Arkansas region. Populations shifted as the railroads emerged and the town had all but disappeared by the mid-20th century. Today, an exciting revival underway to restore the old historic buildings that survived to their former grandeur. Founded in 1827 by European settlers, it was the earliest settlement in Washington County. It boasts many firsts: the first college in Arkansas to admit women, as well as the home of Arkansas' first public school, library and Sunday school.

The board of 'Historic Cane Hill' has an industrious plan to restore the town and make it a worthy destination for visitors," said Kelly Mulhollan, of Still on the Hill. "The plan is well underway—the old college has been fully restored as well as several other historic buildings and there is plenty of informative signage and an excellent museum. This project is part the effort to revive interest in this fascinating town. Still on the Hill was commissioned to research, write, record, and perform a collection of songs that preserve the town's rich treasure trove of stories. The performance at the Hibernia Tavern on January 5th is part of this commission. That is why it is free and that is why they will be giving away 100 CDs to the audience. "

As always, Still on the Hill will use a dazzling array of folk instruments, picture quilts, and even homemade limberjack puppets bring their heartwarming story/songs to life. The concert is appropriate for the whole family and again, is absolutely free!

Please join us as we approach our 30th anniversary in June 2019 of our efforts to keep Little Rock on the folk map... and give Cane Hill a visit too during 2019 ...




Videos here…



***Limited Seating Available!***

All concerts begin at 7:30pm in the acoustically pleasing, Bose Sound System powered, smoke-free, wheelchair accessible Hibernia Irish Tavern where every seat is the best one!

Admission: Free and a free CD to the first 100 (1 per couple)

Info: 501-663-0634

Come early, get a good table and meet our musician(s)...

Hibernia Irish Tavern
9700 North Rodney Parham
Little Rock

Directions to LRFC from your house!